A DO-OVER: DON'T DISCOUNT DISCOUNTING + A YEAR-END-PREP MINI-CHECKLIST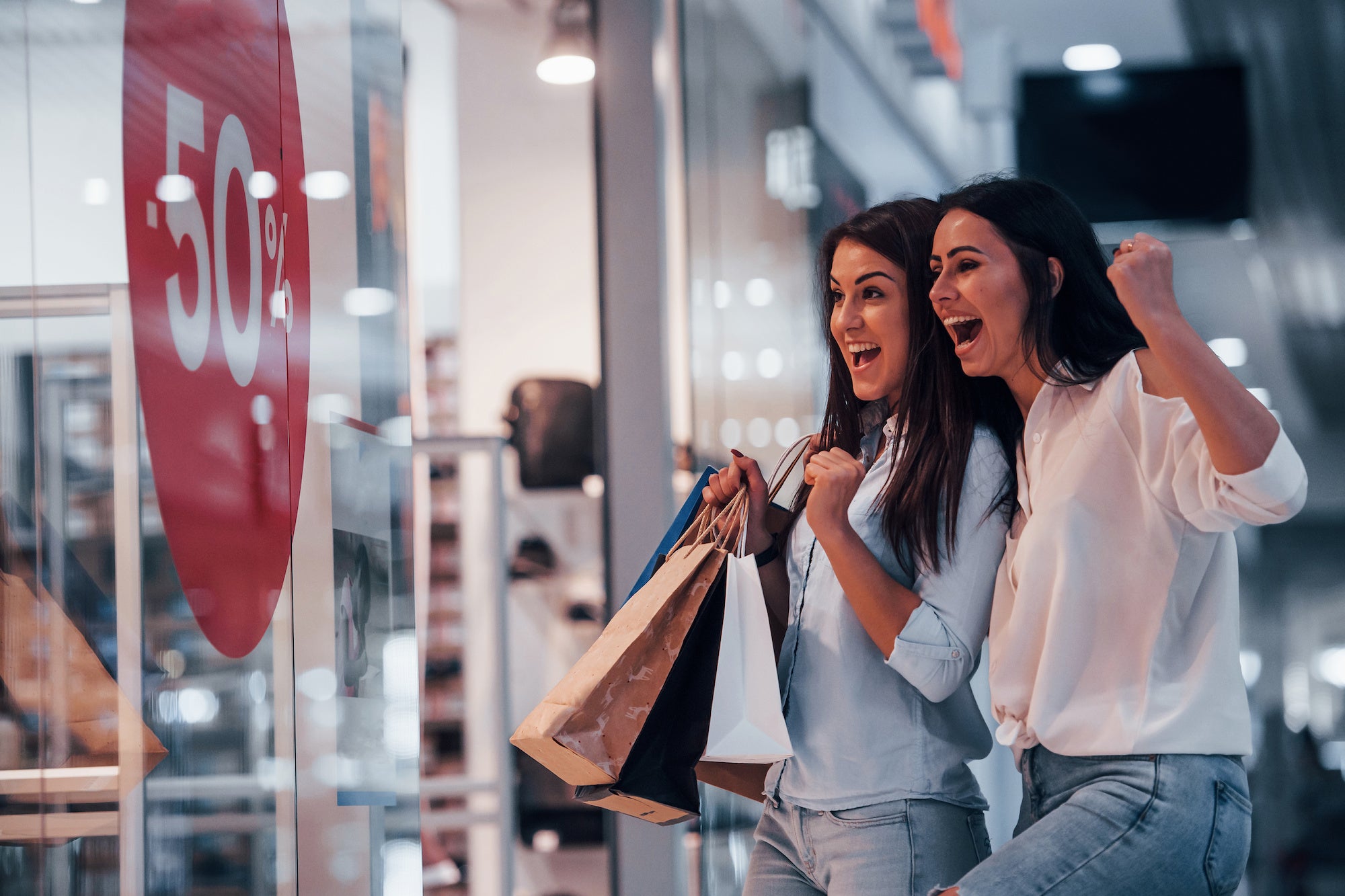 Why a do-over? Because we are pulling this gem from our archives to share again. Like a good "cover" of a world-class song, some things are classics and should stick around. Besides, where else are you going to read about not pooping out on pop-outs? Originally posted August 10, 2021, this is part of a series to get you and your online (or offline) store well-prepped for holiday sales 2022. We've included a list of important dates at the end.
Read on.
---
We've mentioned discounting before in this series on year-end preparation for holiday/end-of-year sales for your e-commerce store (though most of the ideas in the series apply to good old brick & mortar stores, too).
As they say, it bears repeating.
Discounting is best done as part of a plan through to the New Year (yikes, 2022!!!, make that 2023). That is, don't let your plan be, "let's just slap a couple of discount-price banners on the website when the time comes." No, no, no.
If you intend to discount pricing when sales start slammin' around Turkey Time, then right about now you should have a schedule to incrementally RAISE prices over the months leading up to #BFCM and beyond.
You're doing two things with this approach: 1) you are training your loyal customers to recognize a "real" discount when you do across-the-board or select discounting at the holidays, 2) preserving margin, that is, small, incremental price increases tend not to decrease sales volume and will make it less "painful" to your margins when you do lower prices for the holidays.
Warning: there is risk to this, and we don't typically counsel our clients to do it, but look around on your next visit to a big box store like a Best Buy or Target and you'll see it being done over the next few months. If you decide to try this, scrutinize your numbers, especially net margin and order volume.
Check 'em off . . .
When scheduling your discounts consider:
Free-shipping promos
% off cart (ooh, what an opportunity for an "abandoned cart" email)
Flash sales
Limited releases
$s off
VIP customer lists/"special pricing" sales times
Rewards for current customers
"Collection" discounts
"Lagniappe"/gift-with-purchase incentives (it's Cajun-French for "a little extra," the free 13th donut when you order a dozen; throw in a bonus gift at high price points)
Employee pricing (this is all about the messaging you use)
Don't poop out on pop-ups!
We know you'll be hammering, err, informing your customers with emails about sales, discounts, shipping cutoffs, etc. Don't forget the lowly pop-up (pop-over, pop-under, floater, overlay, modal, slide-in, etc.).
Because so many of these website ads are set to not display once a customer is "cookied" or some behavior trigger intervenes, it can be easy to forget you have these in place. Yes, if you are an apparel seller you already have the "take 10% off sign-up for our newsletter" for new customers set. But get creative with some other ideas:
"Buy Now, Pay Later" reminders
Cross-sell offers (Amazon claims they make 35% of their sales with cross-selling)
New-arrivals notice
Shopping-cart discount coupon when customers stall out on the checkout page
Back-in-stock advisories
Shipping cut-off warnings
Country-detection-driven personalization ("Eh, Canadians, it's not too late to order for Christmas delivery."). "Eh," by the way, should be used in a cutesy way by Americans. Don't overdo it.
Don't forget that Shopify and other web platforms have built-in tools to create and control these types of site ads. If your platform does not, you'll find dozens that will easily integrate into your site. Look for control over behavior and time triggers, as well as exit-intent (visitor goes to leave the site, you pop a pop-up before they do).
Remember, pop-ups are most effective with new visitors. Be careful with pop-ups that you put in front of return visitors. This is all about moving the right people "down the funnel."
Pro tip: Please, please, please, don't forget mobile responsiveness. Make certain that your pop-ups, if deployed on your mobile site, look and work the right way. 79% of smartphone users have made a purchase online using their mobile device in the last 6 months (of 2020). Need we say more?
Video, schmideo
If you intend to use video assets on your website to boost holiday sales, start now. Okay, maybe yesterday. We asked a small sample size (people in the office and working remotely that day), "does video production usually take longer than you thought it would?"
100% of our staff said something along the lines of "heck, yeah" or "we're not trying to produce our own video between now and Cyber Monday, are we?" One mentioned quitting.
The reality is that to concept, write, storyboard, shoot, produce, do post-production, and deploy, takes a lot of time. By the way, to save one employee, we decided not to make a video. But, maybe you should. Start now.
Mark Your 2022 (E-)Commerce Calendar Now!
Thursday, Nov 24 - Thanksgiving
Friday, Nov 25 - Black Friday
Saturday, Nov 26 - Small Business Saturday
Monday, Nov 28 - Cyber Monday
Monday, Dec 12 - Green Monday
Saturday, Dec 17 - Panic Saturday
Sunday, Dec 18 - National Free Shipping Day
Sunday, Dec 18 — Dec 26 - Hanukkah
Wednesday, Dec 21 - Winter Solstice (Northern Hemisphere)
Saturday, Dec 24 - Christmas Eve
Sunday, Dec 25 - Christmas Day
Monday, Dec 26 — Jan 1 - Kwanzaa
Monday, Dec 26 - Boxing Day
Sunday, Jan 1 - New Year's Day