Add Google Analytics 4 (GA4) to your Shopify Store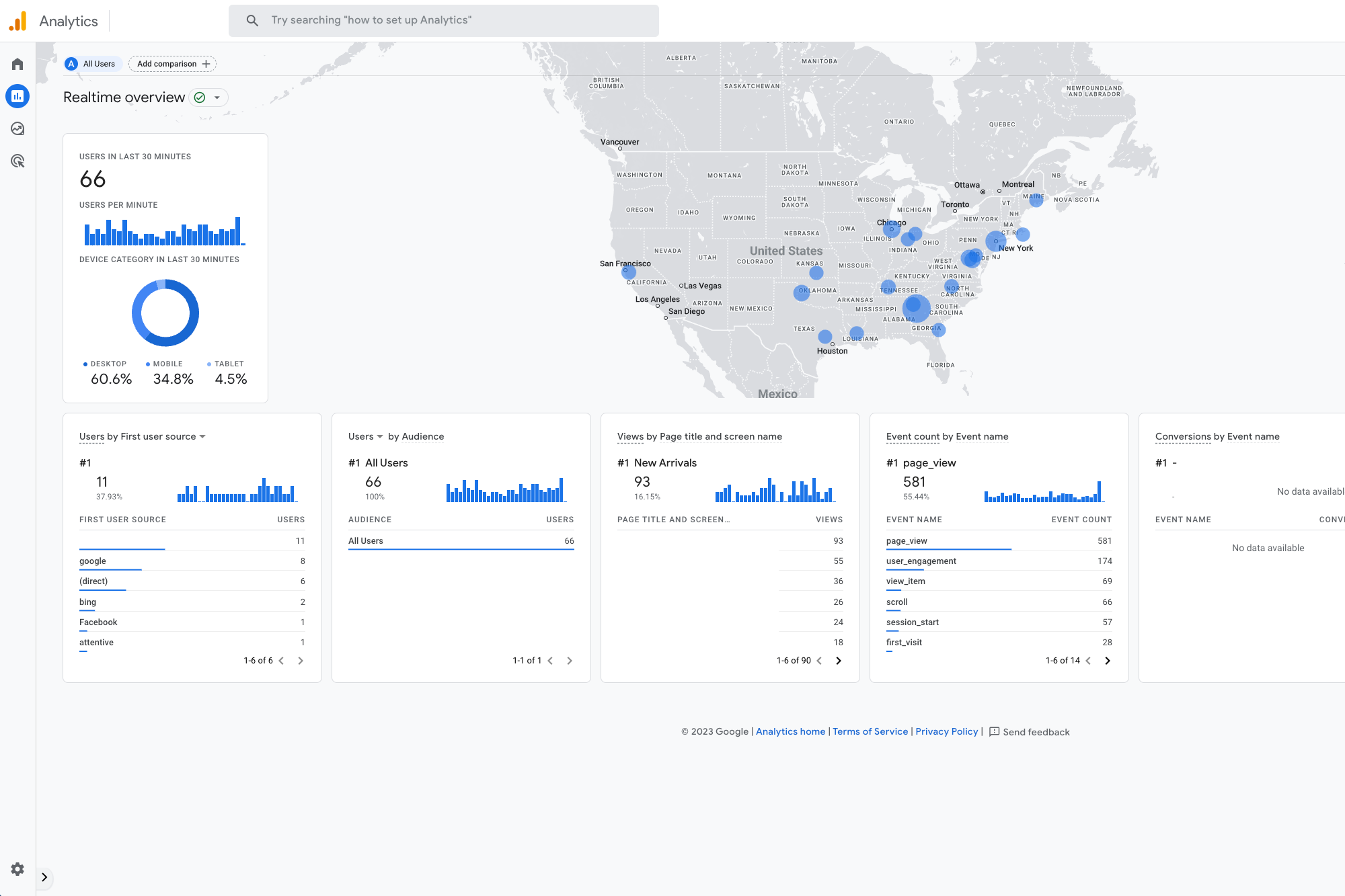 Published March 3, 2023
The time has come, the Shopify and Google's Google Analytics 4 (GA4) integration has gone BETA. We have been testing and setting it up for our clients since yesterday and so far, data is looking great!
How to Enable on your Shopify Store:
Already have the Google Sales Channel? Skip to step 5 below
Make sure you have the Google Sales Channel - https://apps.shopify.com/google
(For a more detailed walkthrough of setting up the Google Sale Channel, visit the Shopify Help Center)
Connect to your Google Account:
- Add your email account (the one associated with your Google Merchant Center Account)
- Make sure you check all the boxes (payment method / refund policies / contact information).
- Connect your Google Merchant Center Account OR Create a new one.
Verify and Accept the terms of service from Google
---
On the Google Sales Channel Dashboard, scroll to the Optimize your business with Google Analytics card.
Click the GET STARTED
Select your Google Analytics 4 Account from the dropdown and hit CONNECT
Sit Back and RELAX; you are DONE!
Note: Real-time data will appear in the next 15-20 minutes. All other data has a 10-24 hour delay in reporting, so don't be surprised if you see no data for a day or two.