Holiday Ecommerce Checklist:
" . . . making a list, and checking it twice."!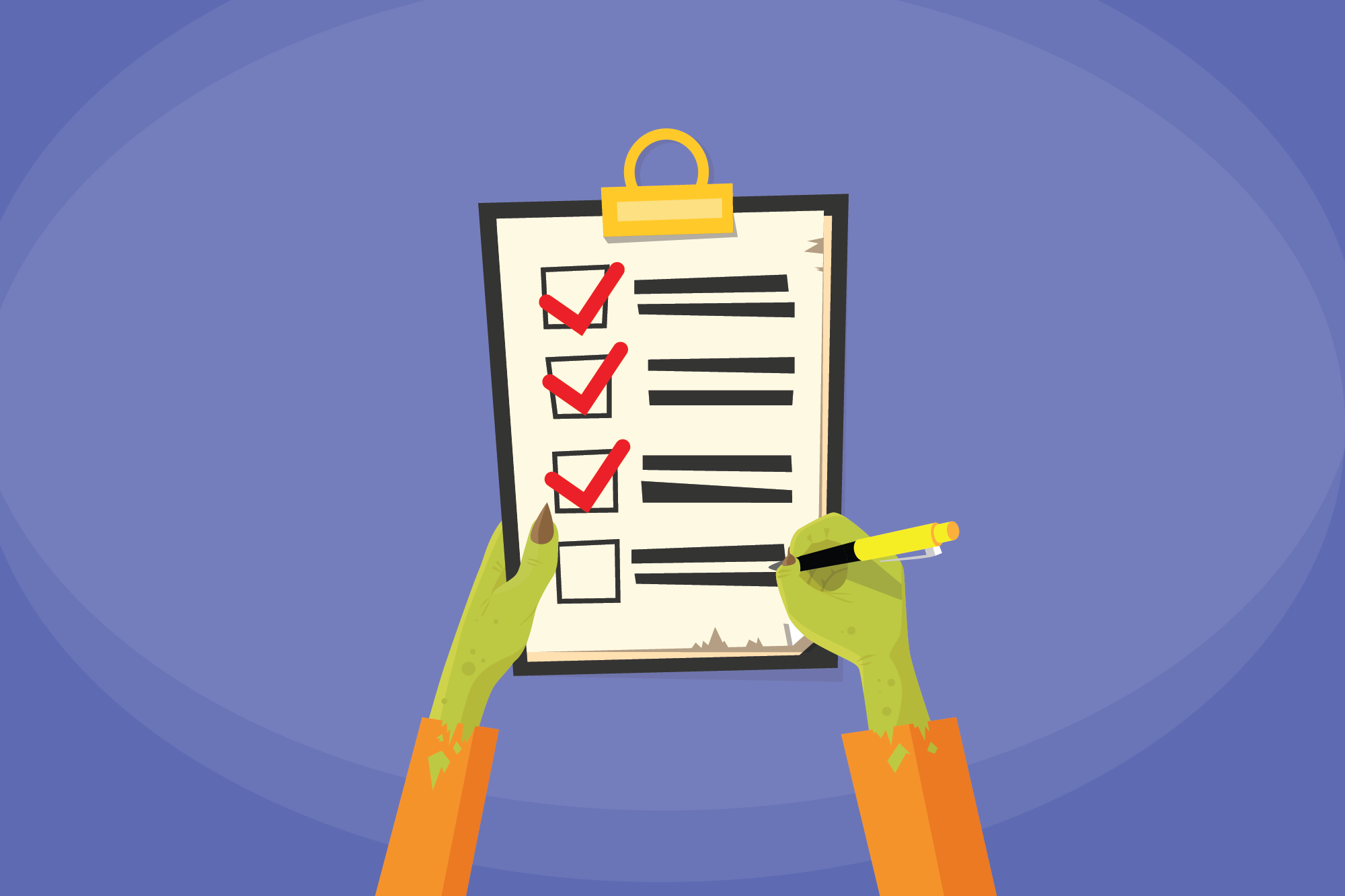 Atop your checklist should be discounting. Think of discounting more as a strategy that will drive tactics: the what, where, when, and how you implement.
Discounting is best done as part of a strategic plan through the New Year. That is, don't let your plan be, "let's just slap a couple of discount-price banners on the website when the time comes." No, no, no.
If you intend to discount pricing when sales start slammin' around Turkey Time, then right about now you should have a schedule to incrementally RAISE prices over the weeks leading up to #BFCM and beyond.
You're doing two things with this approach: 1) you are training your loyal customers to recognize a "real" discount when you do across-the-board or select discounting at the holidays, 2) preserving margin, that is, small, incremental price increases tend not to decrease sales volume and will make it less "painful" to your margins when you do.
When scheduling your discounts consider:
Free-shipping promos
% off cart
Flash sales
Limited releases
$s off
VIP customer lists/"special pricing" sales times
Collection" discounts
"Lagniappe"/gift-with-purchase incentives (it's Cajun-French for "a little extra," the free 13th donut when you order a dozen; throw in a bonus gift at high price points)
Employee pricing (it's all about the messaging)
Don't poop–on pop-ups!
We know you'll be hammering, err, informing your customers with emails about sales, discounts, shipping cutoffs, etc. Don't forget the lowly pop-up (pop-over, pop-under, floater, overlay, modal, slide-in, interstitial, etc.).
Because so many website ads are set to not display once a customer is "cookied" or some behavior trigger intervenes, it can be easy to forget you have these in place. Yes, if you are an apparel seller you already have the "take 10% off sign-up for our newsletter" for new customers set. But get creative with some other ideas:
"Buy Now, Pay Later" reminders
Cross-sell offers (Amazon claims they make 35% of their sales with cross-selling)
New-arrivals notice
Shopping-cart discount coupon when customers stall out on the checkout page
Back-in-stock advisories
Shipping cut-off warnings
Don't forget that Shopify and other e-commerce platforms have built-in tools to create and control these types of site ads. If your platform does not, you'll find dozens that will easily integrate into your site. Look for control over behavior and time triggers, as well as exit-intent (visitor goes to leave the site, you pop a pop-up before they do).
Remember, pop-ups are most effective with new visitors. Be careful with pop-ups that you put in front of return visitors. This is all about moving the right people "down the funnel."
Your Ace in the Hole
Though we know discounting is an easy card to play, because it works, remember that nearly everyone at the table is going to be playing that card.
Might be time to consider some different options to attract more sales. Other cards to play? Unique options for long-time customers and "loyalists." Free gift wrapping or maybe free high-end upgrades for gift wrap "when you spend $XX."
Heck, your editor just saw an offer of 50% off on any day that has a full moon. Not exactly holiday inspired, but "Toasty Tuesday" for your new fall collection might grab some new customers.
Mark Your Calendar Now!
Thursday, Nov 24 - Thanksgiving
Friday, Nov 25 - Black Friday
Saturday, Nov 26 - Small Business Saturday
Monday, Nov 28 - Cyber Monday
Monday, Dec 12 - Green Monday
Saturday, Dec 17 - Panic Saturday
Sunday, Dec 18 - National Free Shipping Day
Sunday, Dec 18 — Dec 26 - Hanukkah
Wednesday, Dec 21 - Winter Solstice (Northern Hemisphere)
Saturday, Dec 24 - Christmas Eve
Sunday, Dec 25 - Christmas Day
Monday, Dec 26 — Jan 1 - Kwanzaa
Monday, Dec 26 - Boxing Day
Sunday, Jan 1 - New Year's Day
And good luck!