Holiday Prep - Preflight Checklist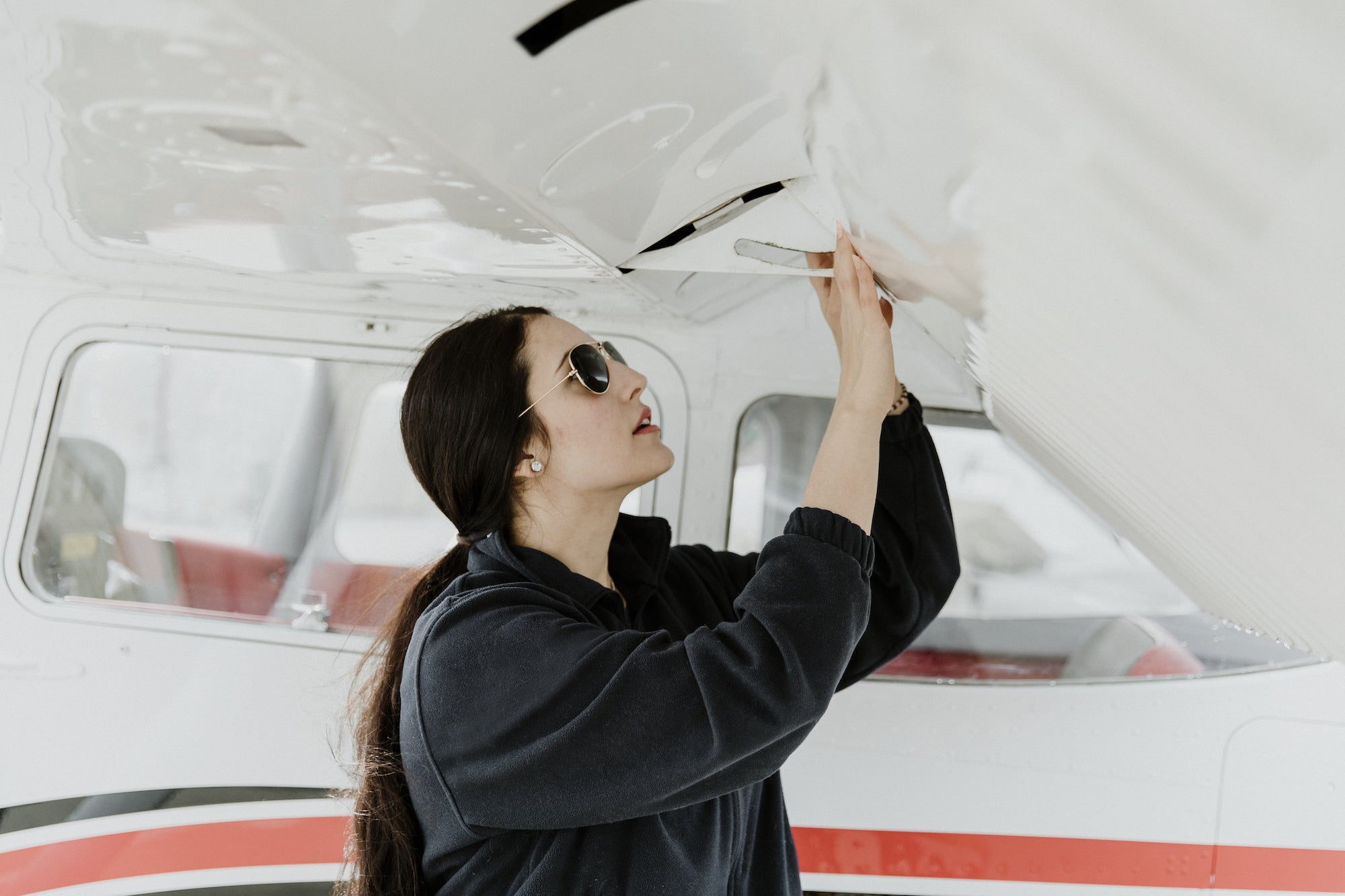 "She packed my bags last night pre-flight . . . zero hour 9 am."
Commercial airline pilots, and we have two former jet aviators on the team at Text Connects, love checklists. They often have a checklist for preflight, take off, landing, crossing an ocean, and more.
And, oh yes, pilots do pack their bags the night before, preflight.
While all the checklists are essential to the smooth operation of their 90,000-pound aircraft, most agree it is the preflight checklist that's most important.
After all, if you missed a dead goose in your jet engine, forgot to fuel the plane, or a flat tire, well, taking a train might be a better idea.
In the runup to the year-end holiday selling season, we suggest, make that, we strongly suggest, that you think about preflight "checklists" in two ways:
#1 - Preflight Designs
First, and in general, take a look, it will be a forecast of sorts, at what design assets you will need over almost two months of an intense shopping season. Whether it's product page designs, pop-up banners, or instructions for returns (and an upsell) in fulfillment boxes, get those ideas to your web gurus, designers, and printers . . . uh, NOW would be good.
Remember, designs will be iterated and typos will be found. Starting now will mean a ton of last-minute scrambling will be avoided. You might even have time for an eggnog.
Pro Tip: One word, okay, two. Photos, videos.

Somehow, sourcing or creating image and video assets nearly always takes longer than the plan. Raise your hand out there if you've ever had a near-brilliant idea to feature a pink poodle driving a toy jeep for a huge email promotion going out, and you asked your graphic designer to find the ideal image, and use it in the hero-shot header in the email going out, in two hours.
(Please note: worked past midnight, image created with a pink poodle in a small jeep, promotion huge success. Thank you, April.)
Don't forget, holiday selling in 2021 (#BFCM) is likely to be like no other year in e-commerce history. Your internal resources may be over-capacity and external resources like a copywriter or graphic designer may be overbooked.
If you anticipate being low on resources and high on projects to complete, we're happy to refer you to a trusted design guru. Just fill out the referral form here.
#2 - Preflight for the Press
For the printing press, of course. Along with getting your designs, photos, and videos, developed and created ahead of the holiday selling season, there's another preflight category to have your eye on.
The idea actually derives from pilot checklists, but this time it's for the descendants of Gutenberg, the inventor of the movable-type printing press. Preflight for printing is making sure that all, and we mean all, the elements for going to press are at the ready, as in ready to send to your trusted printer.
Johannes Gutenberg
It is easy to lose sight of this crucial part of the process. If you are asking your printer to print beautiful catalogs, product sheets, wayfinding signage, or any other high-design materials for your brick and mortar stores, it's really time for a preflight checklist.
For a single high-quality project, you not only need the necessary images, but you also need them in the right format for your printer. Check.
In the right color format. CMYK? Pantone? Check.
Of the right resolution. (¡Mucho importante!) Check.
You may need to get the digital font files you are using to your printer. Check.
File types for each job type. InDesign, simple PDF, Illustrator, Photoshop? Check.
Look, each printer and printing job can have different requirements. Talk to your designers and printers and create your own checklist.
Pro Tip: It may sound trite, but our team at Text Connects (with several decades of experience working with printers) has learned one thing: treat your printer as a partner. If you do this, it's almost guaranteed that at crush time they will tell you something like, "Yeah, the bleeds and cut marks on that poster you sent over had some problems, but our prepress guys fixed them. No worries. No charge."
[Oh and by the way, if you are working with a US-based Shopify dev team on a new site or mods for the holiday selling season or you suddenly need thousands of SKUs ported over to a new system, treat those guys and gals like partners, too! Ahem. They'll love you for it.]
Picking up on "Rocket Man" and Sir Elton John, the best advice we can give is to pack your bags preflight. Zero Hour, in military parlance, the time a big battle or operation will begin, is almost upon us.
Remember, too, to check for a dead goose.