Landing Pages for the Ages!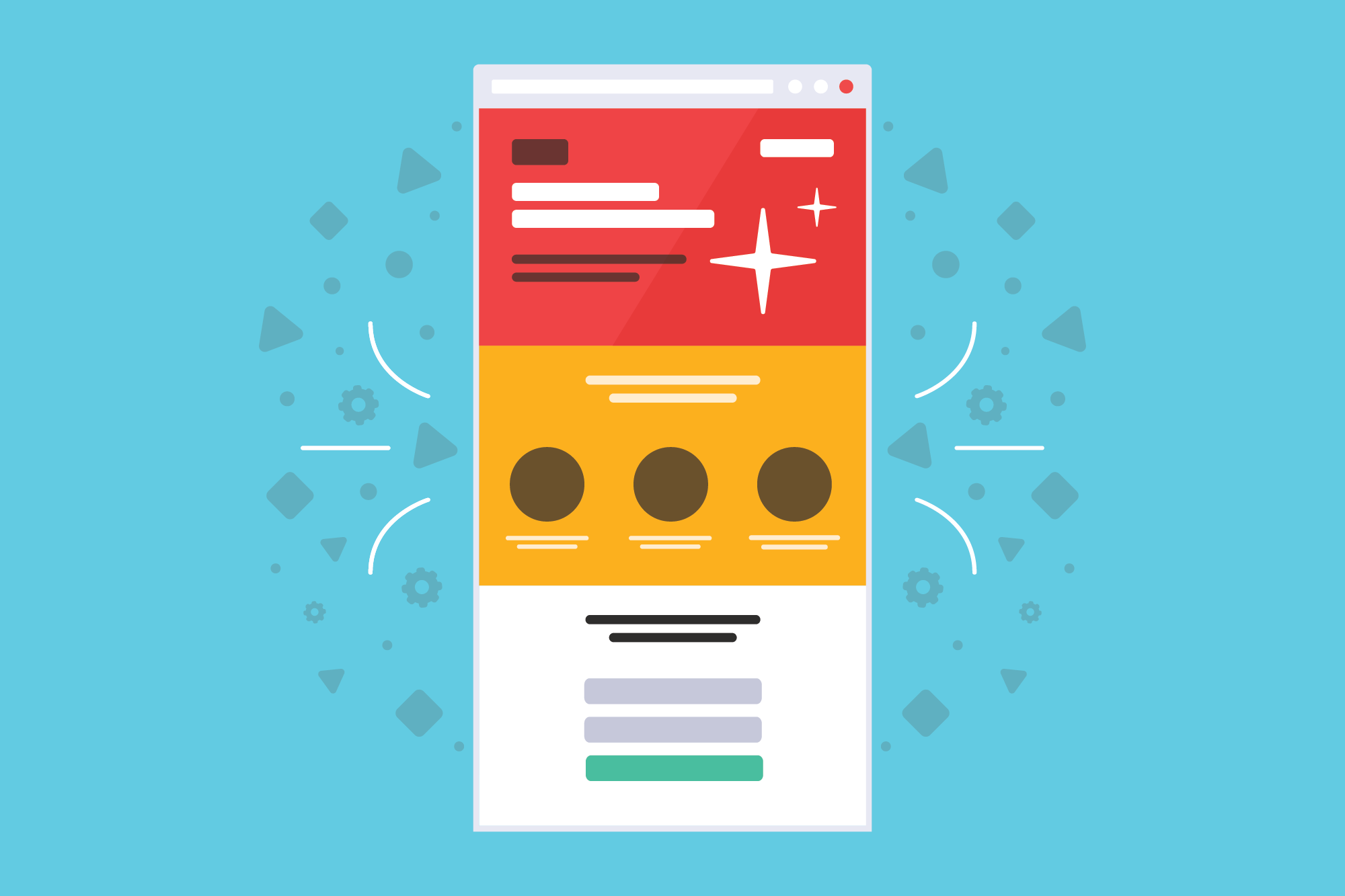 In a national survey recently conducted by Text Connects and Apple Inc., from a sample size of 9,009,123 online shoppers in the United States, more than 100% of those surveyed indicated that landing pages on e-commerce sites are of "very high" importance.
Wait just a minute!
Okay, so we stretched the truth there a little bit. You should have been suspicious when you read "more than 100% of those surveyed . . ." Yikes. We did not do a national survey with Apple Inc. [Note to Apple lawyers: c'mon, it's a joke.]
You don't need a survey
Despite our lack of a very expensive survey project, we do know that landing pages are a tried, tested, and true way to help shoppers shop and merchants to ring up sales. Truth is that if you search the internet you will find a consensus for online merchants: the time to deploy landing pages is . . . now.
While this post is meant to nudge you to pull together your landing pages for the holidays, if you have the bandwidth landing pages can be added to your site anytime it makes sense. Whether it's cold weather cashmere or silly and spooky Halloween garb you want to promote, there's no time like the present (pun intended) to get started.
We think this topic is so important, we posted a piece back in October 2021 and updated it October 24, 2022, titled, "Happy Holiday Landings! Making a Perfect Landing (and Takeoff)." Might be worth a revisit here. BTW, our founder, Justin Porter, is a former commercial jet pilot. We use this aeronautical theme a LOT.
Not convinced that landing pages are for you? There's a reason a plethora of third-party services can be utilized to build landing pages, including: Unbounce, Shogun, Unstack, and even email service provider MailChimp.
Oh, and BTW, Shopify has its own landing page (LP) creator tool.
To frame up how to succeed with landing pages, remember these key ingredients:
Focus your LP on one purpose, whether it is for lead generation or focused on those cashmere sweaters
Headlines are key. Make them clear, creative, and compelling.
Use the best, most engaging images you can. Period.
Make sure you have a convincing call to action. Not plain Jane, "Order our best cashmere sweaters," more like, "Grab these stylish sweaters to crush your gift list."
Your main focus should be creating content that helps your consumers to get the right gift without a lot of research and searching
Turning back to the holidays, here are some idea starters that go beyond the cashmere callout:
Mix & Match (not matchy-matchy)

Tops & Bottoms (natch, but not a matchy-match)

Personalized Gift Cards - with send-date option (out of time?!)

All Items of a Single Color ("Color Me Yellow")

For the Tech Guy or Gal (no slide rules, please, unless vintage)

For Brother (he counts, too))

For Sister (can be 2x tough to shop for than brother)

Bring-to-the-Party Gift Ideas (have them ready for the surprise invite)

For Rover or Kitty (woof & meow)

Mother-in-Law Favorites (remember, that's not favorite mother-in-law)

Dollar Based Categories/Collections ("under $25" works every time)

For Colleagues (don't get caught out here; it's okay not to gift the boss)

White Elephant & Secret Santa (fun to browse, but LPs save the day)

Hostess / Host Gift (everyone is bringing wine, you can top that)
Okay, we've done our bit for luscious landing pages. All that's left is getting you and your team crafting your landing pages. What time should you start on this project? Now!