THE HOLIDAY CAT IS OUT OF THE BAG!
And so should your email be!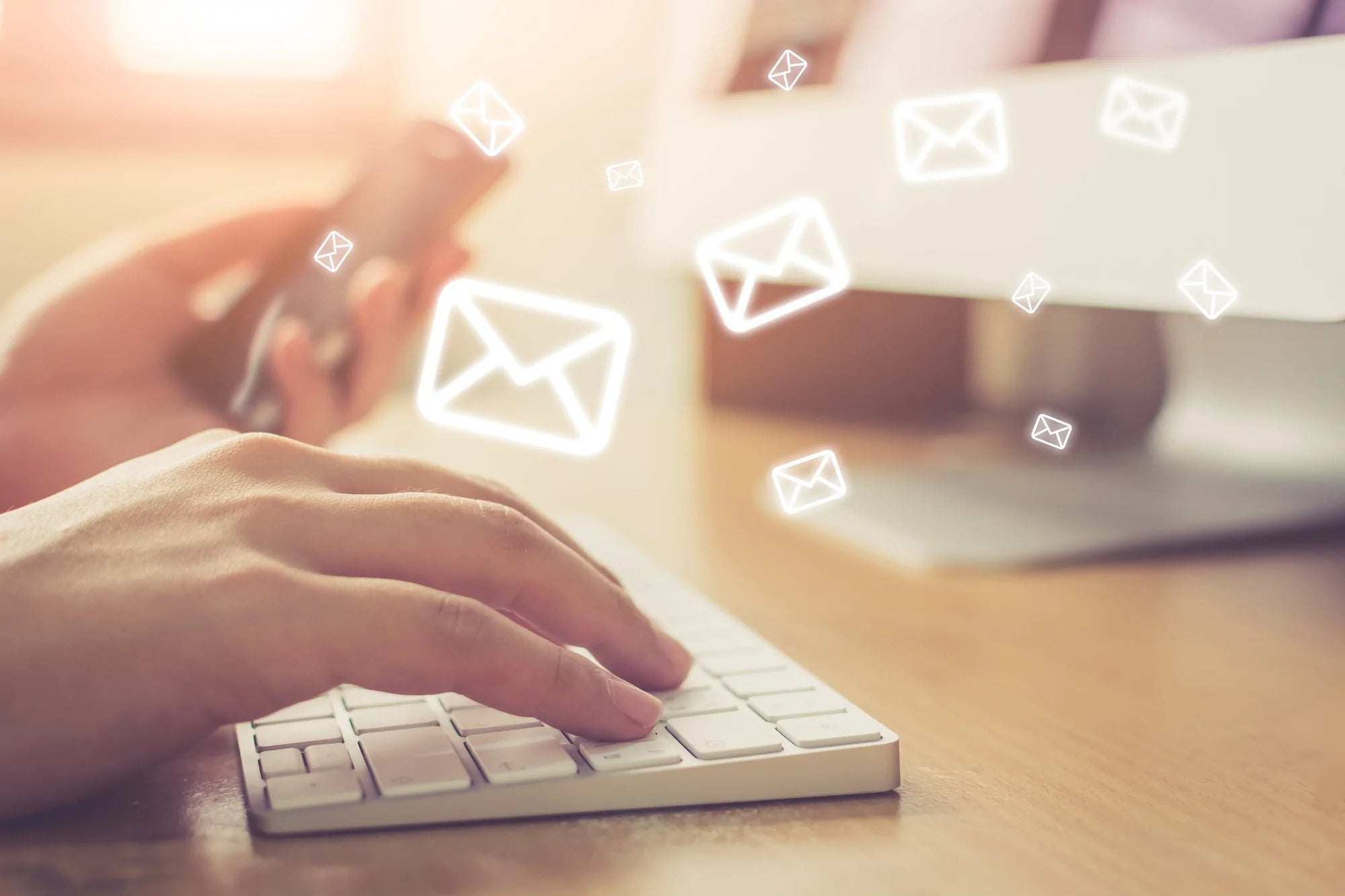 It's almost amazing to us "Text Connectors" (or is that "Connecters"?) that we can repost this item from November 3, 2021, with only two edits. We had to strike-through the references to COVID and supply chain issues, because the scariness of these two items have largely subsided. Granted, we're not 100% out of the woods, but what a difference a year makes. We are HUGE believers in the ROI of email for e-commerce stores (and brick and mortar stores, too). You should be, too.
The Holiday Cat is Out of the Bag!
And so should your email be!
---
The Holiday Cat is Out of the Bag!
When we met here last we were blogging about the importance of developing your landing pages for the holiday selling season early.
We're shifting our sense of urgency now to email. It's time. Just look at the websites of your competitors. They are already posting gift guides, heavy, heavy discounts, and more holiday lights than National Lampoon's Christmas Vacation movie.
Need further incentive? Email is proven to have the highest ROI of your marketing spend than any other digital channel, including social posts, social advertising, PPC, and the rest.
Getting a return of $42 for every dollar spent on email marketing is well documented.
What better time to start beating the drum of "Shop Early"? And often, as we like to say!
Seriously, start building the framework for the emails you're going to start sending soon(!), and into the New Year.
Are you thinking "heck, we got this covered, no problema"? Let us stimulate your thinking (or your anxieties for a moment) with a sample of emails you can start to create and be ready to deploy according to schedule. If you do SMS marketing, most of these will apply as well.
Sales announcements
Price-drop reminders
Shipping deadline alerts
Avoid expedited shipping costs
See our gift guides
Black Friday blow-out deals (great for SMS)
Cyber Monday tech deals (also great for SMS)
X% off at noon PT
Taco Tuesday sale (just seeing if you are paying attention)
Last-minute gift cards
Here's a few pointers as you build out your marketing plans:
Use SMS sparingly; it's a big play you should run on big days (#BFCM)
Think positive! Don't harp on supply-chain issues, harp on what's ready to ship
Be precise: "sale ends at midnight Eastern Time," not, "sale ends tomorrow"
Timing is everything. If your email platform tracks "best time to send," use it
Let pop-ups pop-up. Many of these ideas can also be pop-up ads on your site
Don't forget, you will be fighting for in-box attention from your customers. The heroes of the hour will be the person managing your pricing strategy, and who else? Your email designer (aka graphic designer, graphic artist) and copywriter. Lattes all around please.
Which snail mail pieces in your physical mailbox do you take a second look at? The ones that "pop," use color/contrast powerfully, make a dramatic offer, and give you "reasons to believe."
Your writer will confess, I'm not in the market for a house, yet I look at more real estate mailers than ever before because they have dramatic photos, well thought out designs, and more.
It's the same with email. Unless you have a terrific story about how your merchandise was delivered to your warehouse by a camel wearing an elf hat with bells on it, stick to short copy, attention grabbing headlines, proof that your customers rave about your cashmere socks, and strong colors/contrast.
And remember, think positive! If you've been paying attention and working your plan, you're probably much more prepared than any other season. Hey, and since the holiday cat is out of the bag, here's an early "Happy Holidays to You!"
Example Emails
Sources:
https://reallygoodemails.com/emails/last-minute-gifts-that-look-pre-planned
https://blogs.constantcontact.com/email-marketing-examples-holiday/